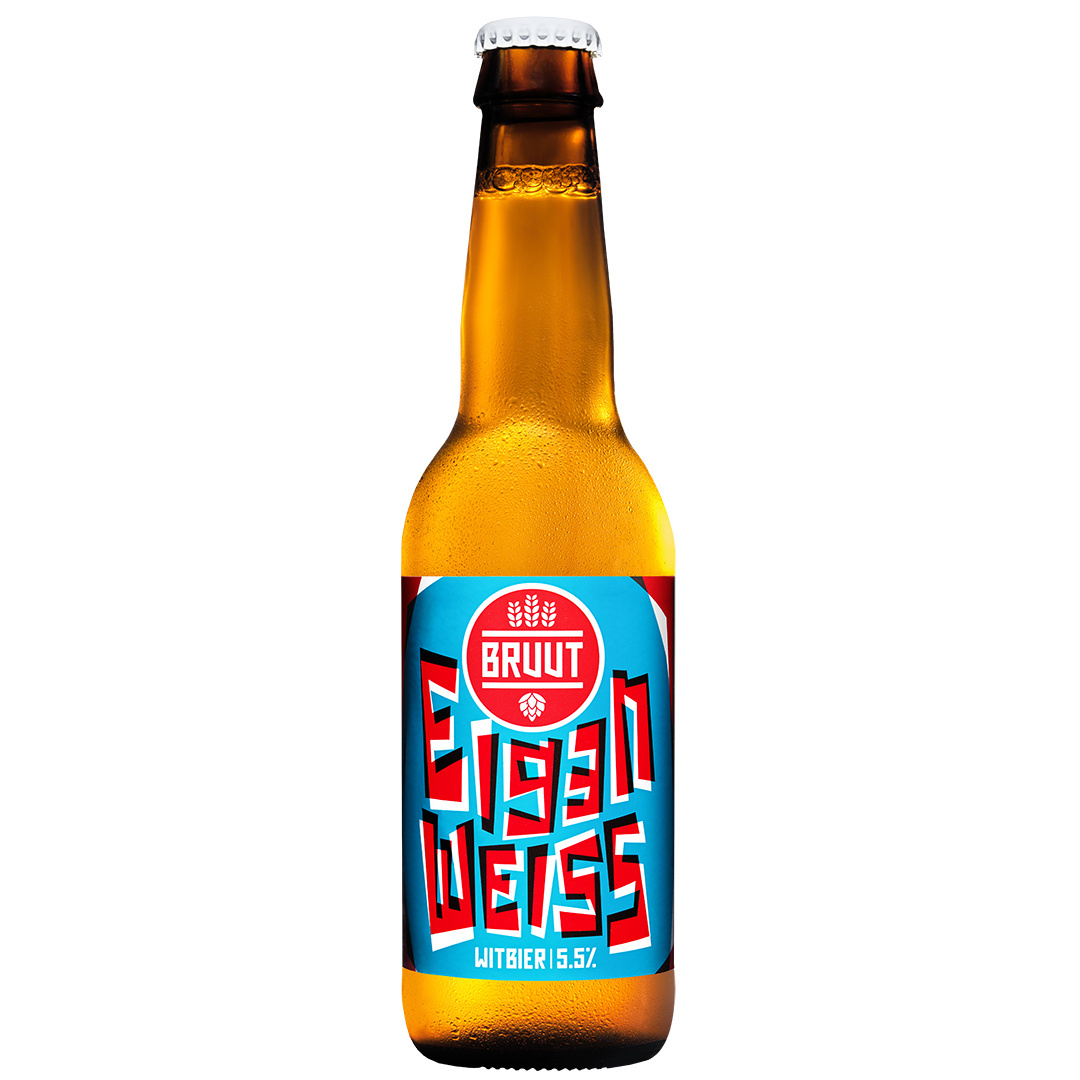 ---
Wheat beer with heaps of lime freshness.
What's in a name? Hefe Weis, ..Weiss, ..Weisse, ..Weizen or Blanche? Eigenweiss is a Belgian-style white beer but at the same time this one is a true hybrid and a great adventure for the beer curious!

Beers that contain wheat bring some truly unique flavours to the party >> 50% wheat malt was used in the recipe which contributes to the soft, full flavour of Eigenweiss. The post modern twist is the freshing-up with heaps of lime combined with a twist of sereh and cilantro.

The bright, fresh character explodes from this seasonal brew.
---
serverd with a natural haze
estery aromas
Smooth maltiness + lime Smooth maltiness + lime shizzle
Color units (EBC)
Hops:
Saaz, E.K. Goldings, Styrian Goldings,